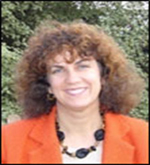 Jennifer Beck
Executive Producer
Jennifer Beck is the CEO of Astron Media, headquartered in Christchurch, New Zealand which specializes in convergent media strategy and IP expansion. Her specialty as a business owner and consultant is sales, including strategic alliances, affiliations and partners. Jennifer feels strongly, "technology especially cyberspace are the evolutionary components of international free enterprise." Her area of expertise is content development, with an emphasis on IP franchising and cross platform expansion. Jennifer has more than 15 years of sales experience, managing sales teams and implementing effective successful sales strategies.

She is author of the Guardian Knights teen novel, comic book and IP franchise and the audiocassette series; Growing a Healthy Child. She is a freelance writer who has been published in a variety of publications such as Alive Magazine, Boulder News, Portland Parent, and Portland Family. She also wrote the newspaper column 'Family Fare' in her local area for years.
Michael Patrick Stevens
Writer/Producer/Director/Actor
This is Michael's first movie making experience as a writer/producer/director & lead actor. Michael has had a lifelong love affair with music & cinema. For the past 22 years, he has also expressed his artistic creativity as the lead singer/songwriter of the band Anonymous.

He began writing at an early age starting with children's books and expanding to screenplays. A major portion of his professional career has been as a foster parent caring for developmentally disabled children & survivors of abuse.