Zadok International Films is an independent film company that's stepped away from the traditional
formulas and is breaking new ground in the 'Psychological/Horror/Suspense/Thriller' Genre.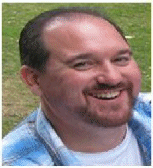 Michael Patrick Stevens - President
Writer/Producer/Director/Actor
+ 1-503-830-5101
"BRUTAL" is Michael's Feature film debut as a Writer/Producer/Director/Actor.

"CLICK FOR EXCLUSIVE BEHIND THE SCENES FOOTAGE "
Michael has had a lifelong love affair with music & cinema. For the past 22 years, he has also expressed his
artistic creativity as the lead singer/songwriter of the band Anonymous
He began writing at an early age starting with children's books and expanding to screenplays. A major portion
of his professional career has been in the healthcare industry working with developmentally disabled children.
Listen to the Secklow Sounds Radio interview with Michael - 21st November 2013